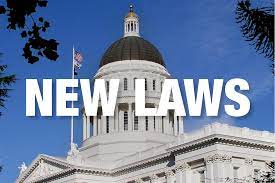 Well, its that time of year again…. school is back in session, fall is in the air, the holidays will be upon us shortly…. and the Governor has been busy signing new legislation affecting the workplace. Below is a summary of some of the many bills signed by Governor Newsom. Unless noted otherwise, these bills will take effect January 1, 2023.
OFF DUTY CANNABIS USE NOT BASIS FOR DISCRIMINATION
California
Assembly Bill (AB) 2188
makes it unlawful for an employer to discriminate against a person in hiring, termination, or any term or condition of employment based upon:
a person's use of cannabis off the job and away from the workplace, except for pre-employment drug screenings, or
an employer-required drug screening test that has found the person to have non-psychoactive cannabis metabolites in their hair, blood, urine, or other bodily fluids.
An employer can still refuse to hire an applicant based on a scientifically valid pre-employment drug screening conducted through methods that do not screen for non-psychoactive cannabis metabolites. These alternative tests include impairment tests, which measure a person against their own baseline performance, and tests that identify the presence of tetrahydrocannabinol (THC) in an individual's bodily fluids.
THC is a chemical compound in cannabis that can indicate impairment and cause psychoactive effects. After THC is metabolized, it is stored in the body as non-psychoactive cannabis metabolites, which do not indicate impairment, only that an individual has consumed cannabis recently.
Employers may still prohibit an employee from possessing, being impaired, or using cannabis on the job, and employers still are permitted to maintain a drug- and alcohol-free workplace.
Of note is that this bill does not apply to applicants and employees in the building and construction trades, and applicants and employees in positions requiring a federal background investigation or clearance.
This new law does not take effect for one year – January 1, 2024.
EXPANSION OF "FAMILY MEMBER" FOR CFRA & SICK LEAVE (AB 1041)
CFRA Expansion
Currently, the CFRA requires an employer with 5 or more employees to provide up to a total of 12 workweeks for family care and medical leave in any 12-month period time off.
Existing law defines "family member" to include:
A biological, adopted, or foster child, stepchild, legal ward, or a child to whom the employee stands in loco parentis, regardless of age or dependency status.
A biological, adoptive, or foster parent, stepparent, or legal guardian of an employee or the employee's spouse or registered domestic partner, or a person who stood in loco parentis when the employee was a minor child.
A spouse or registered domestic partner.
A grandparent and grandchild.
A sibling.
"Family member" shall now include a "designated person" which means individual related by blood or whose association with the employee is equivalent to a family relationship.
The employee shall identify the "designated person" at the time the employee requests the leave; employers can limit an employee to one designated person per 12-month period.
Healthy Workplaces, Healthy Families Act of 2014 Expansion
Under existing law, an employee who works in California for the same employer for 30 or more days within a year is entitled to paid sick days and may use their paid sick days for diagnosis, care, or treatment of an existing health condition of, or preventive care for, an employee or an employee's family member – defined the same as in CFRA.
This bill would also expand the definition of the term "family member" to include a "designated person" defined as a person identified by the employee at the time the employee requests paid sick days.
BEREAVEMENT LEAVE REQUIRED TO BE PROVIDED
The California Family Rights Act (CFRA) has been amended to require covered employers to provide eligible employees with 5 days of unpaid bereavement leave in the event of a death of a family member. (
AB 1949
).
"Covered employers" are those with more than 5 employees nationwide; "eligible employees" are those who have been employed at least 30 days before the leave. A "family member" is defined as:
Spouse, or domestic partner
Child or sibling
Parent or parent-in-law
Grandparents and grandchildren
The bereavement leave must be completed within 3 months of the date of death.
If an employer already has a bereavement leave policy that provides paid time off, the employer's policy would apply. In the absence of an existing policy, the bereavement leave may be unpaid; however, employees may elect to use other leave balances otherwise available to the employee, including accrued and available paid sick leave, PTO and/or vacation.
Employers can request documentation of the death of the family member, which can include a death certificate, a published obituary, or a written verification of death, burial, or memorial services from a mortuary, funeral home, burial society, crematorium, religious institution, or government agency.
Employers are required to maintain the confidentiality relating to bereavement leave, as specified. It would be an unlawful employment practice for an employer to discriminate, interfere or retaliate against an employee seeking bereavement leave under this law.
The DFEH existing mediation pilot program for employers with between 5 and 19 employees regarding alleged violations of certain CFRA provisions will be expanded to include mediation for alleged violations of these new provisions.
The bill would not apply to an employee who is covered by a valid collective bargaining agreement that provides for bereavement leave and other specified working conditions.
Employers will need to modify their bereavement leave policies to comply with this new law.
EMPLOYEE RIGHTS IN THE EVENT OF EMERGENCY CONDITIONS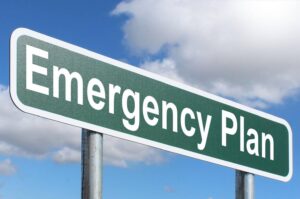 New legislation (SB 1044)  adds a section to the Labor Code which provides an employer is prohibited from taking or threatening to take adverse action against an employee for refusing to report to or for leaving the workplace because the employee has a "reasonable belief" that the workplace is unsafe during "emergency conditions" which is defined as either of the following:
(i) Conditions of disaster or extreme peril to the safety of persons or property at the workplace or worksite caused by natural forces or a criminal act.
(ii) An order to evacuate a workplace, a worksite, a worker's home, or the school of a worker's child due to natural disaster or a criminal act.
Of significance is that "emergency condition" does not include a health pandemic.
The Code provides that a "reasonable belief that the workplace or worksite is unsafe" means that a reasonable person, under the circumstances known to the employee at the time, would conclude there is a real danger of death or serious injury if that person enters or remains on the premises.
This does not apply to many classes of employees including, but not limited to: a) a first responder, b) a disaster service worker, c) an employee required by law to render aid or remain on the premises in case of an emergency, d) an employee or contractor of a health care facility who provides direct patient care, provides services supporting patient care operations during an emergency, or is required by law or policy to participate in emergency response or evacuation, e) an employee working on a military base or in the defense industrial base sector, f) an employee of a company providing utility, communications, energy, or roadside assistance, g) an employee of a licensed residential care facility.
Employers are also prohibited from preventing an employee from accessing the employee's mobile device or other communications device for seeking emergency assistance, assessing the safety of the situation, or communicating with a person to verify their safety.
Where feasible, the employee must notify the employer of the emergency condition prior to the employee leaving or refusing to report to work. SB 1044 would also prohibit an employer, in the event of an emergency condition, from preventing an employee from accessing their mobile device to seek emergency assistance, assessing the safety of the situation, or communicating with a person to confirm their safety.
---
This Newsletter is intended as a brief summary of employment law. While every effort has been made to ensure the accuracy of the information contained herein, it is not intended to serve as "legal advice," or to establish an attorney-client relationship. If additional information is needed on any of the topics contained herein, please contact our office. All rights reserved. ©2022.