As has been recently and widely reported, the U.S. Supreme Court's long await decision in the Viking River Cruise v Moriana case held, in essence, that California employers can include a Private Attorney General Act (PAGA) waiver in emplo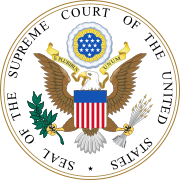 yment arbitration agreements, similar to the class action waiver that has been permitted in such agreements for several years.  This is good news for employers – at least for now….
To recap, PAGA authorizes an "aggrieved employee" as a "representative" of other "aggrieved employees" to file a lawsuit on behalf of the state (as a private attorney general) seeking recovery of civil penalties for alleged violations of numerous Labor Code sections. In PAGA actions, 75 percent of the money recovered is allocated to the California Labor and Workforce Development Agency (LWDA) of the State of California, and the remaining 25 percent is distributed to all aggrieved employees affected by the violation(s).
In Viking River Cruises, the U.S Supreme Court determined several key issues:
Claims brought pursuant to PAGA can be split into

a) individual PAGA claims and
b) non-individual PAGA claims brought on behalf of other individuals.

An employee's individual PAGA claims may be compelled to arbitration.
Once an employee's individual PAGA claims are compelled to arbitration, the non-individual PAGA claims brought on behalf of other individuals cannot be maintained in court and must be dismissed so that a PAGA Plaintiff is precluded from bringing claims on behalf of other "aggrieved employees" in court while the employee's individual claim was being resolved in arbitration.
The ruling essentially gives the green light to employers to implement a properly drafted arbitration agreement to minimize the risks of a PAGA action by requiring the claims be decided in arbitration.
While the Viking River Cruises decision was good news for employers, it has not eliminated the threat of PAGA actions entirely.  Several key questions have been left unanswered and the decision has left the door open for potential legislation to modify the PAGA statute. Pending further decisions by the California courts, or legislative changes, some judges have been denying motions to compel PAGA claims into arbitration and allowing the claims to continue in court. Below is a discussion of a recent court decision impacting PAGA actions and a pending ballot measure.
California Supreme Court Review
While the US Supreme Court issued the Viking River Cruise decision, it is important to realize that the California Supreme Court is the highest authority on the meaning of state law.   This fact was addressed by Justice Sotomayor in her concurring opinion in Viking River Cruises where it was specifically asserted that "if [the U.S Supreme] Court's understanding of [California] law is wrong, California courts, in an appropriate case, will have the last word.
On July 20, 2022 the California Supreme Court granted review in Adolph v. Uber Technologies, Inc., which potentially may impact the relief provided to employers by the Viking River Cruises decision. The issue to be decided is whether PAGA allows an employee, who has consented to arbitrate their individual claims, to file a separate PAGA claim in court on behalf of other "aggrieved workers," We will continue to monitor these developments.
Legislative Proposals to Change PAGA
In an effort to change the PAGA landscape legislatively The California Fair Pay and Employer Accountability Act ("FPEAA"), has recently been approved as an eligible statewide ballot measure for the November 2024 General Election ballot. If the FPEAA is passed, it will change how claims of labor code violations will be handled – generally by empowering the Labor Commissioner to enforce labor laws and impose penalties instead of private actions.
According to the Californians for Fair Pay and Accountability organization (https://cafairpay.com) the legislation proposes to reform PAGA to:
Resolve workers' claims faster under the Labor Commissioner
Eliminate shakedown lawsuits filed by disgruntled employees
Avoid prolonged and costly court cases
Provide penalty payments to workers, not lawyers or the state
The proposed law would:
Require 100% of penalty payments be paid to employees instead of the state
Doubles penalties for employers who "willfully" violate labor laws
Eliminates the Labor Commissioner's authority to contract with private organizations or attorneys to assist with enforcement
Requires the Legislature to provide funding for Labor Commissioner enforcement
Requires the Labor Commissioner to provide pre-enforcement advice to employers
Allows employers to correct identified labor-law violations without penalties
While the interpretations of decisions by California courts. the potential response from the California legislature, along with the pending ballot initiative FPEAA remains to be seen, employers with California employees should review their current arbitration agreements to ensure that they are drafted to included PAGA actions. Employers without arbitration agreements with their employees should consider whether implementing such agreements would be beneficial to minimize the risk of litigation.
---
This Newsletter is intended as a brief summary of employment law. While every effort has been made to ensure the accuracy of the information contained herein, it is not intended to serve as "legal advice," or to establish an attorney-client relationship. If additional information is needed on any of the topics contained herein, please contact our office. All rights reserved. ©2022.